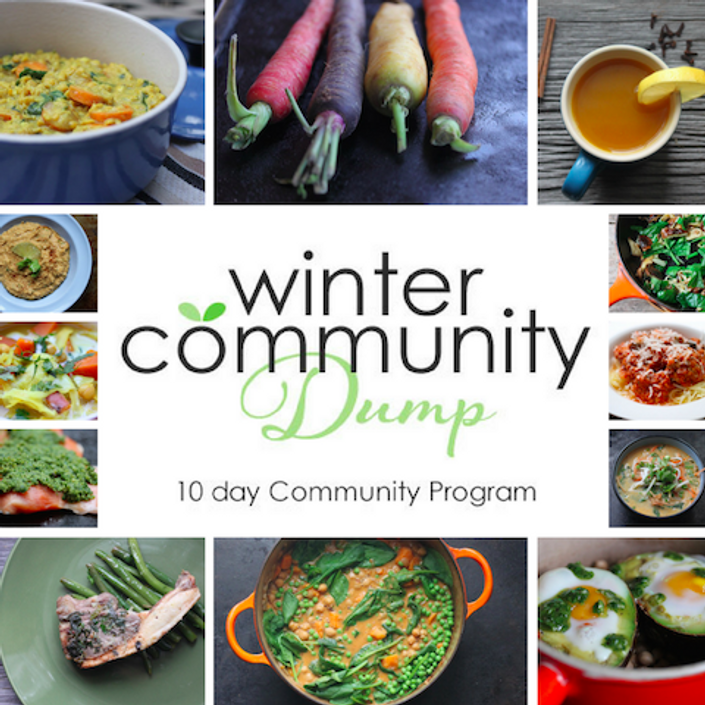 Winter Community Dump
Are you CHAINED to CHOCOLATE? CURSED by CAFFEINE? Does going without WEEKLY WINE make you want to CRY?
Enroll In Course
Imagine obtaining the energy to have
amazing sex, beautiful sleep, a kick-ass life…
And freedom from the shackles of sugar...by joining the most important sugar detox you've ever done


Where Cleanses Are MORE Fun and LESS Painful

I Know What You Want...
You want your diet to magically transform in 2017


You want your intense sugar cravings

to disappear

You want REAL energy again

You want to fit into your skinny jeans

You want to know what to eat...why...and HOW

You DON'T want to feel like you're missing out on the good stuff

You DON'T want to go on some restrictive cleanse
Honestly...as long as you're addicted to sugar (or coffee, or bread, or beer, or...) you're not going to feel energy in an honest, real, amazing way (like you could).
Step off the scale. How you FEEL in your jeans is what counts. And whether you feel sexy enough for a lap dance...with YOURSELF. This Dump will get you moving in the right direction.
It SUCKS feeling dependent on "stuff". But don't feel like you're going without. Because you're going to replace it with beautiful, tasty, real food.
Take your power back!
PREP BEGINS: January 26th. DAY ONE STARTS: January 30th (for 10 days).
ACCESS TO THE DUMP: Immediate.
The Winter Community Dump is THE ultimate 10-Day food course and community to help free you from the chains of chocolate and the shackles of sugar FOREVER…so you can have all the energy and FREEDOM you need for incredible sex and sleep and joy.
You want to feel loaded with energy, free of addiction, lighter and happier through the deep darkness of winter. Yeah, we do, too. That's why we are here!
But the idea of detox has GOT to change!
There's so much more you can do with food to feel happy, awesome, energized....without spending all your time hungry, rushing to the bathroom, drinking your foods instead of eating them.
Now...winter is a time of reflection and retreat. So we often use sugar to give us that happy boost we crave -- especially when we are ALL a little bit addicted to it after the holidays.
The fact is...
Sugar sucks the life out of you...and you deserve to live a sweeter life!
SUGAR...a Sweet But Scary Poison
Here's the thing...
Sugar comes in many forms. Sneaky forms. If you think that your addiction to bread and pasta and chips has nothing to do with sugar...then you are wrong!
And consider this:
Sugar and stimulants create STRESS -- and stress creates anxiety AND illness

Sugar is MORE ADDICTIVE than narcotic substances

Sugar and sweets LEECH necessary minerals out of the body

Sugar triggers WEIGHT GAIN (for various reasons)

Sugar ALSO creates crazy body inflammation, disrupts hormone balance, feeds disease, depresses the immune system for hours after consumption

Sugar creates GUT BACTERIA IMBALANCE, which can lead to allergies, poor immunity, Candida, and depression

SUGAR is addictive and makes you feel good and there is a reason why we can't stop eating it. We get that over here at Nourish. And I've designed the Winter Community Dump to tackle it head on -- in a safe, fun, supportive, tasty way...that won't leave you feeling overwhelmed and petrified.
I know you're tired of the complete and utter confusion surrounding food (and the cleansing industry). Tired out sorting out what you're "supposed to eat"...tired of feeling like every cleanse you've tried has set you up for failure...but ALSO tired of being dog-tired, feeling gross, and like there's no way out of it.
But I'm telling you...there IS a way out of it...
YOU CAN BE FREE OF THIS SUGAR TRAP. YOU REALLY TRULY CAN. JOIN US. WE'RE DOING IT TOGETHER.
PREP BEGINS: January 26th
DAY ONE STARTS: January 30th (for 10 days)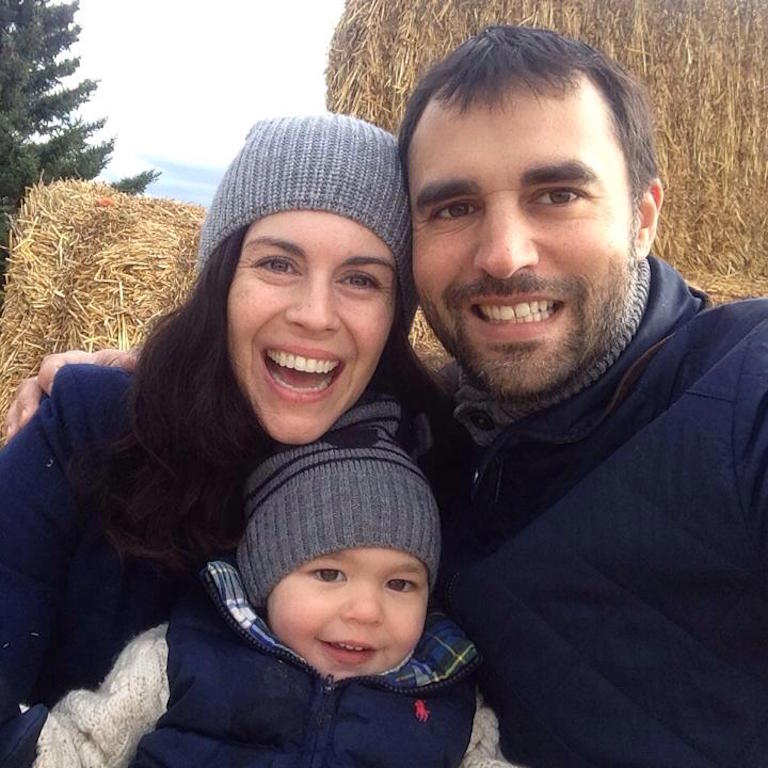 "I did Sara's 'Spring Dump' this year and man am I glad I did! I work full time, have a family including a 2 year old and an active social life so I needed this level of organization! Sara is an incredible resource and human! She is knowledgeable, accessible and most of all non-judgemental."
Carly Rebelo, Infection Control Practitioner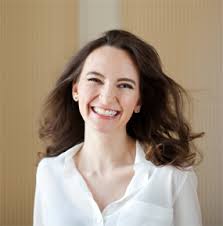 "The Dump was truly powerful to witness and experience. This truly is unlike anything else I've seen, and the results people have at the end of the program is astounding. Highly recommend it! "
Nathalie Lussier, Nathalie Lussier Media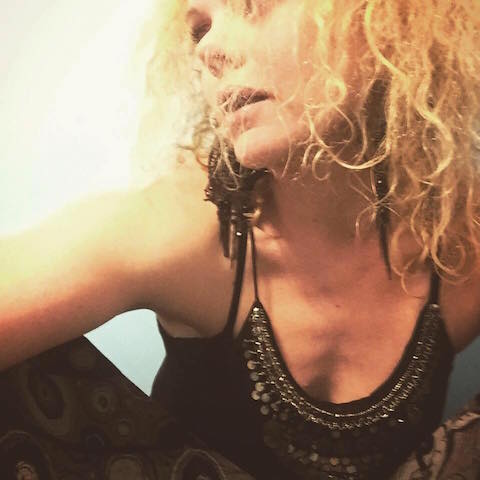 "Sara is definitely someone I would refer someone to -- especially for a detox or cleanse. The most wonderful thing about the online cleanse is the participation with other members in the groups. It is unlike any cleanse I've ever done."
Lisa Stacey, Yoga Instructor, Certified Reiki Practitioner, Wellspring Centre Co
And GUESS WHAT...? It's not all about food.
That's right. Food is huge. But you know what is even HUGER?
Letting go (of addiction and so much more)
Recognizing you deserve a real change so you can feel awesome
Knowing that feeling good is right around the corner -- that you ARE strong enough to attain it
Yes... the Winter "Dump" is about so much more than food... Another thing that makes it so special...
ALUMNI (previous dumpers): Contact HERE or [email protected] for your 40% discount code
That's right. Once you register for one seasonal Community Dump, you have a LIFETIME DISCOUNT to ALL the seasonal Community Dumps (some restrictions apply). And each seasonal Dump is completely different.
Maybe by now you are:
Feeling bloated and puffy and kind of gross after the holidays

On the "fix me" bandwagon but can't stick to "the plan"

Passing off your NY Resolutions as a fail

Craving sugar on a regular or even CONSTANT basis

Not only wanting bread...but NEEDING bread

Feeling your energy dip like a roller coaster all day -- leaving you drained and unproductive

So used to feeling crappy by now you figure "Why bother"?

Super overwhelmed by all the diet blah blah out there

Feeling STUCK...unclear how to take control again
I get it. I've been there. As a nutritionist who likes indulgent things, a mom who feels pooped sometimes, and a foodie that likes things to taste delicious, I KNOW what you're going through. But I also KNOW how to crawl out of it -- in a FUN, safe, tasty way...
So let's take back control!
There is a reason the return rate is so high for the Community Dump series. They WORK. So if you're ready to make some change, starting here is PERFECT.
This is a wicked and wonderful 10-Day Post-Holiday Sugar-Free Food Cleanse
(that's also kind of NOT a cleanse)
Access to the COMPLETE Winter Dump
Cookbook with a gazillion DELICIOUS recipes, full meal plan and shopping list (with bonus recipes), comprehensive guidebook, kick-off recorded training videos, meal planning template, rich and active group forum with Q&A office hours, 14 days of supportive emails of awesomeness, 16 days of daily material stored in the membership area, a password-protected membership site to store all the valuable info or review the numerous videos at any time, a bonus section on mindfulness training, expertise of a trained and experienced nutritionist to guide you every step of the way, print-outs, check-lists, so many bonuses, and SO MUCH MORE...
What You Get
10-Day Kick-ass but Easy Group Food Cleanse of Awesomeness
A full 14-Day Winter Dump Guide
An easy to follow 10-Day Meal Plan Cookbook with Bonus Recipes (over 55 recipes)
Beautiful materials you keep for a lifetime

Private Members Area with daily additions/bonuses
A rich and active community of support
Daily emails to gently nudge you along
New material and videos daily...so you get to learn learn learn more
Four full days of preparation
Food List Guide
Mindfulness Guide (aka Keeping Yourself From Losing Your Shit in the Winter)
100% online access
Why the Winter Dump is Awesome, Unique, and Life-Changing
So...no other program out there is quite like this one. Believe me. I've done many. This has all the things. It TRULY IS special. It changes lives. It's changed thousands of lives. And it's going to do the same for you...
It comes down to this... When you join a food program of any kind, you want it to work. You NEED it to work. There are a number of reasons why the Community Dumps "work". But it is mostly about the unique, vibrant, supportive community that gets created, the exposure you have to food and ideas that are new and life-changing, the incredible education you receive and the way you get to know yourself. But MOSTLY...it's about results.
RESULTS: Abundant energy. Beautiful sleep. Amazing poops. Freedom from addiction.
And...Discovering new foods. Discovering how to incorporate new food and lifestyle into your entire life. Education you're left with for life.
Every seasonal Community Dump is different. But this is what makes the Winter Dump special:
FOCUS ON THE GOOD STUFF -- So you won't be freaking out that you're not eating pasta and chocolate cake. You'll be enjoying something better, instead.
GRASS-FED MEAT & PASTURED EGGS -- Are you kidding me? On a cleanse? That's rare. But it's important and you'll learn why... (Don't eat meat? No problem!)
WINTER SUPERFOODS -- We are using the real deal. Learn to incorporate bone broth, lacto-ferments, warming spices -- no goji berries necessary
DIGESTIVE LOVE -- Give this the focus and relief it finally deserves -- techniques that will last your lifetime
SUPPORT SYSTEM EXTRAVAGANZA -- Feel the love. The incredible Dump Community unconditionally have your back, and aren't going to sabotage your experience
SUPPORT FROM NUTRITIONIST EXTRAORDINAIRE -- Haha...that's right...24/7 support from a trained, educated, experienced nutritionist who can also link you to a load of alumni who've been doing this for years
ROCKIN' EDUCATION -- The Dump Program is like going to back to school AND getting a hands-on internship on how the body works...from a slightly saucy nutritionist who loves you
CELEBRATION OF WINTER -- You're going to learn to love the solitude, strength, wisdom, and pace that this time of year brings you...and it's wonderful
DELICIOUS RECIPES -- Never before has there been so much delicious food to choose from... regardless whether you follow the meal plan or not. A gorgeous photo to accompany each dish, so you know what you're getting into. The easy-to-use meal plan has two parts: a beautifully laid-out, fully downloadable e-book AND access to the meal plan in Meal Garden (which gives you nutrient breakdown, printable shopping list already done, and ability to rearrange plan as needed).
NOT ONLY THAT...
You get to eat as much as you want...when you want.
Prep is made simple, with easy-to-follow directions...and a plan where you prep once but eat it more than once.
WHAT TO EXPECT:
Purchase the program right here.
Access the membership platform, read and download materials, watch videos, join the group forum.
Get excited.
Wait for January 26th, when you'll begin to receive daily emails.
MORE content will begin being dripped (daily) beginning on January 26th, in your membership area.
Prep together for four days (shop, prep, chat, get more excited).
Day one (of ten) of the Dump begins January 30th.
Day eleven feel amazing, foster newly developed friendships, embrace your incredible energy, feel so proud.

"Sara's Community Dump was an incredible personal journey for me. Her approach to gently healing the body, building the digestive system and immunity and calming the mind was unlike any other cleanse i have embarked upon. The community support aspect of this cleanse is truly unique and incredibly valuable. Thank you Sara!"
Julia McIntosh, Owner of Gratitude Food, Culinary Nutritionist, Organic Gardener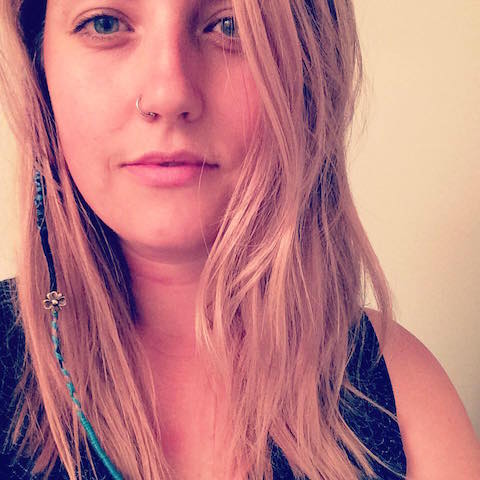 "Sara will make your throw out everything you THOUGHT you knew about health and wellness and blow your mind...with her extensive knowledge of food and the effects of food on our bodies. She has COMPLETELY changed the way I think about food."
Jessika Guy, owner at Green Hair Spa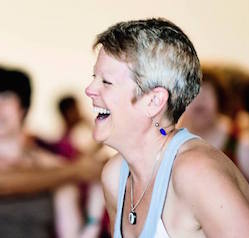 "Sara's Community Cleanses have changed my life!"
Leslie Switzer, Certified Doula, Nia Instructor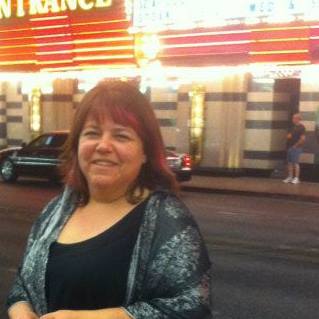 "As a busy mom of 5 beautiful girls, wife and business owner, Sara's community cleanse has been a life-saver."
Krista Moore, Owner of Madelyn's Diner
Your Instructor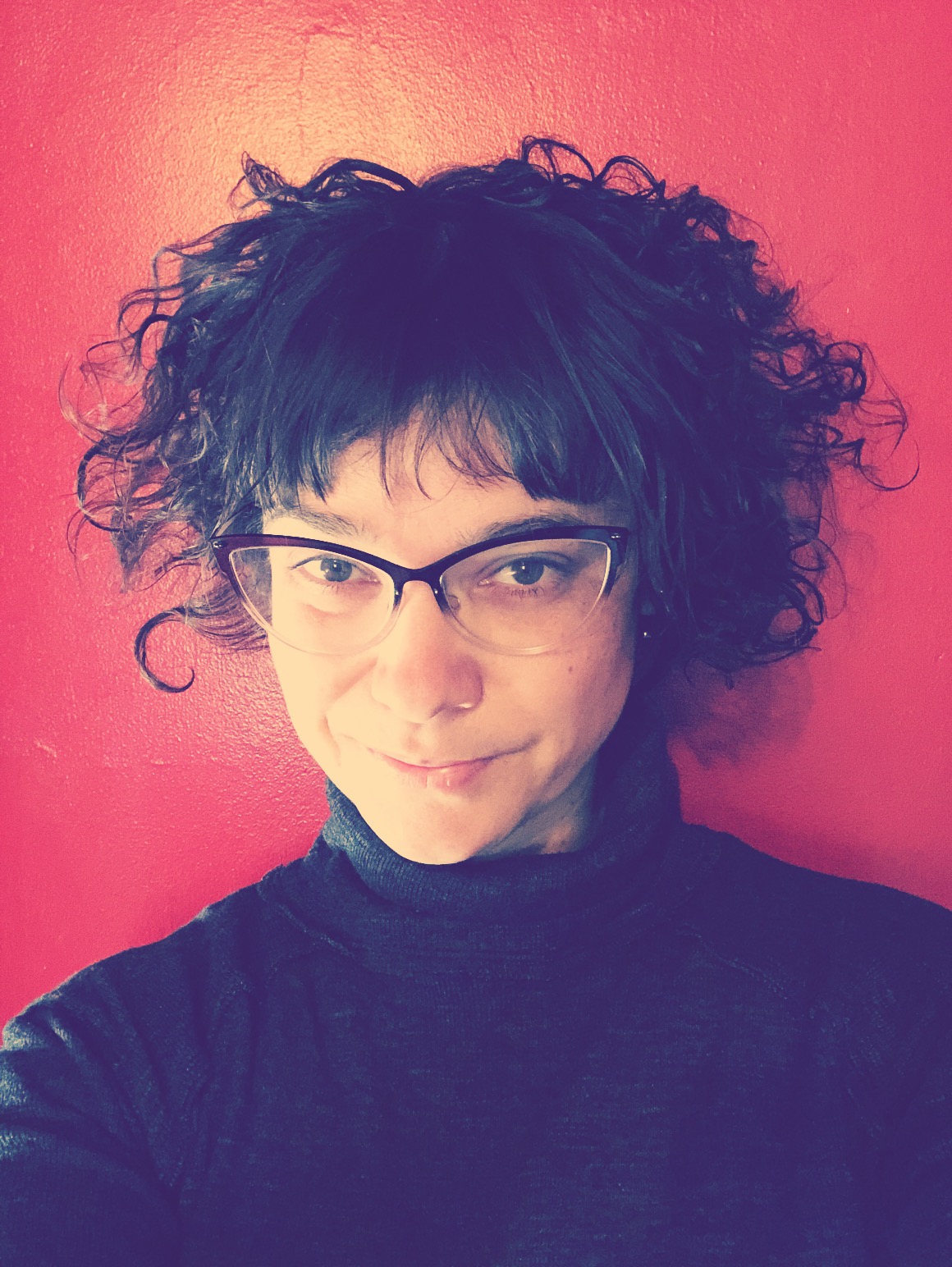 I am ridiculously in love with food, really good at making up recipes -- and a mama and busy business owner (so I know that simple is important).
My food journey began as a child. Watching my mama in her kitchen and garden. The way she took her time with each ingredient. She looked so zen. Honestly. The love I have for real food began by watching her.
I love food. But I've had a topsy-turvy relationship with it, too.
I was a vegetarian for many, many years. Then...An unhealthy food obsession began when I went off to study nutrition. I tried every diet, every cleanse, every detox out there. I began obsessively drinking green smoothies. I was in a constant battle with the conflicting info I received.
It took me many years to figure out that sometimes 'healthy eating' isn't all that healthy.
Sometimes nourishment is simpler than that. It starts with a love of ingredients. And it also starts with loving yourself -- and having a deep understanding of what makes you feel good -- and that you deserve that.
I stepped back and began to focus only on eating foods that made me feel good, based on the season I was in, and my own intuition. When I did my mood improved, my energy levels increased, my puffiness decreased, I lost extra pounds, my skin became clear.
Fast forward: I'm now in my 40's, I feel like I'm in my 20's, I have two beautiful (healthy) kids, a thriving business, I feel awesome, and I wake up to a sense of calm. I did this by eating real food, putting my needs in the spotlight, reducing stress, increasing my nourishment (in all ways), and creating the life I want -- BUT STILL...ENJOYING THE HELL OUT OF MY FOOD.
I began running the Community Dumps because I saw a similar and dangerous cycle in others: unsafe juice cleansing and extreme fasting, an all-or-nothing, no pain-no-gain attitude that left people confused, HUNGRY, exhausted and nutrient deficient. I saw people suffering for months after a well-intentioned detox or "healthy food" plan. Why was no one talking about this? Why was everyone eating food that tasted bland or looked like sludge? Ew!
I took my extensive skill and passion in the kitchen to create something fun and unique – where people don't have to go at this food journey alone, a food program that is safe, and delicious, and do-able. I've spent years developing these cleanses, using the seasons to guide me, taking different constitutions into account. And now I've taken it one step further...
I help people like YOU adapt to a way of eating that feels good ALL the time! This is my passion. xo
Course Curriculum
Downloadable Materials
Available in days
days after you enroll
Social Media on the Dump
Available in days
days after you enroll
Winter Dump Pre-Prep
Available in days
days after you enroll
Frequently Asked Questions
When does the course start and finish?
The course starts on Prep Day One: Thursday, January 26th. The first day of the Dump is: Monday, January 30th. It runs until day ten: Wednesday, February 8th. But you'll have full access to all the materials as SOON as you join.
How long do I have access to the course?
After enrolling, you have unlimited access to the Winter Dump 2017 course for as long as you like -- across any and all devices you own.
Will I be hungry?
Heck no. You can eat as MUCH as you want, until your belly feels full. And when you get hungry...you eat again. Because the Winter Dump includes such a variety of healthy animal based proteins, you will feel full quicker and for longer periods of time, than you would on an all-plant-based diet. If anything, you'll probably feel like you're eating too little.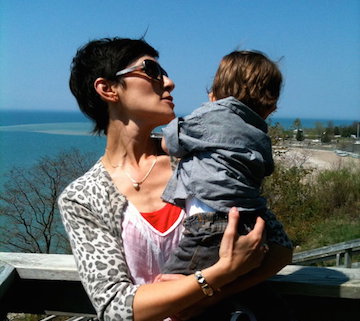 "Sara is an energetic, knowledgable Holistic Nutritionist who happens to be a GREAT cook and awesome mom. She is very encouraging and inspiring and has taught me a LOT when it comes to trying new ingredients, products and cooking methods."
Carrie Wreford, Bradshaws Kitchen Detail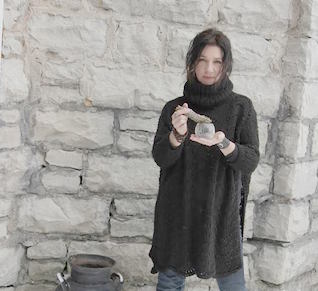 "This totally rocks!! I don't miss my coffee or my wine (you heard that right here people). Best cleanse I have ever done!!!!"
India Hathaway, Web Designer at Inspired By India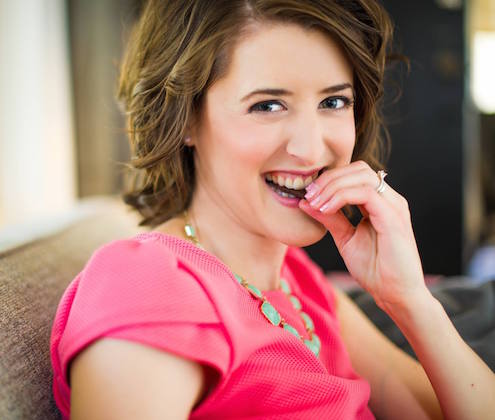 "The real food dump helped me free myself from all the energy wasting stuff I was doing, and realize that my priority was my own happiness..."
Ashley Srokosz, RHN, Holistic Biz Coach, Mama-on-the-go, Recovering Perfectionist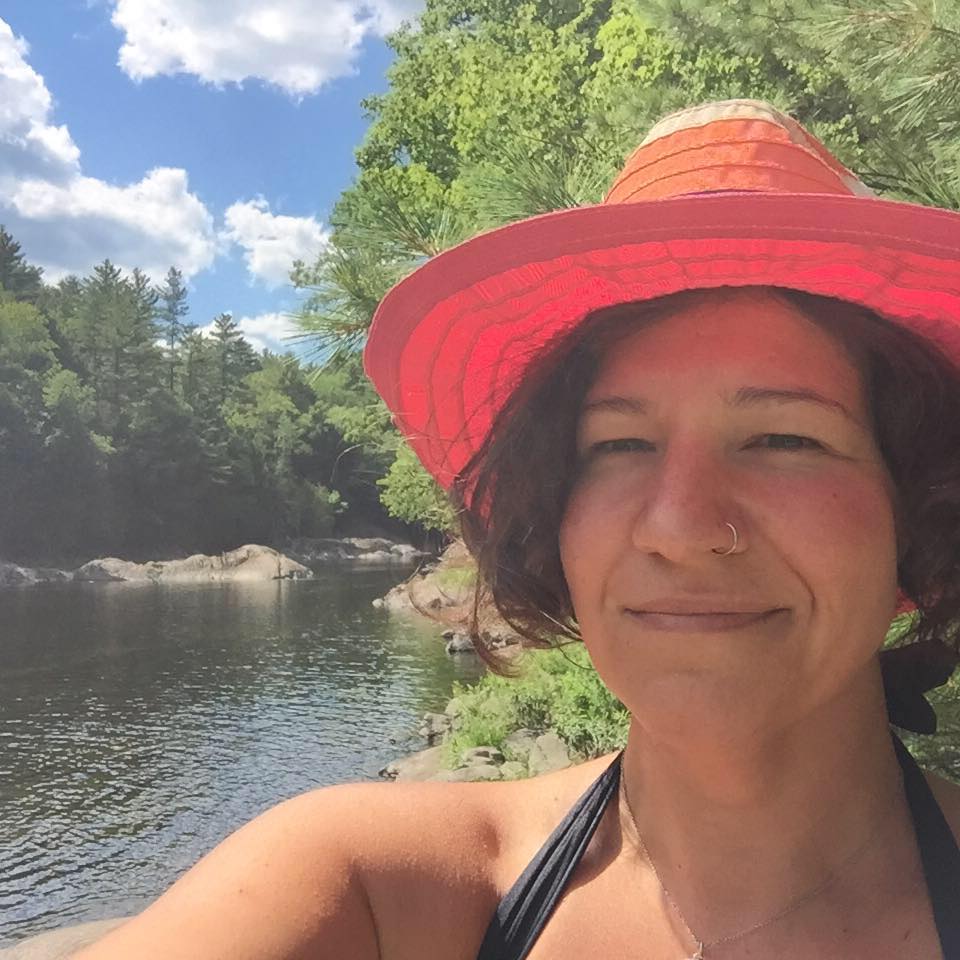 "After every cleanse I am more energetic, more healthfully routined, happier, sleeping better, have glowing skin and leaner! If you're feeing lost, hopeless, exhausted, living on coffee, barely eating but gaining weight, wondering how you're ever going to get on track again THIS IS WHAT YOU NEED!"
Mandy Kuelz, Norwex Mentor & Leader